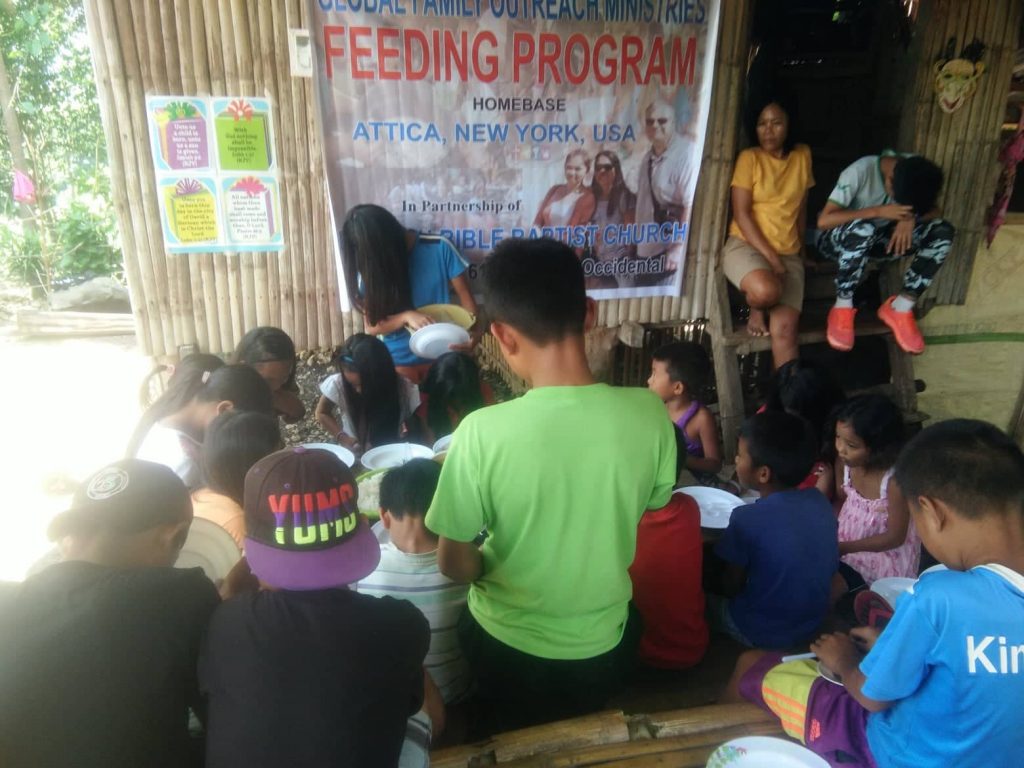 Global Family Outreach Ministry Monthly Newsletter-August 2019
Greetings Family & Friends of GFOM,
Another month of blessed news for you
Throughout this month we've seen our third GFOM Poor Children's feeding Programs explode in number with very hungry children. Not only hungry for physical food, but spiritual food also! Praise the lord for that. We continually see children coming to Christ and reports of growth in Christ as well as the children return each week to eat, and learn more what the Bible teaches.
Each GFOM feeding program is unique as of course each contains different children, but the message of Christ Jesus remains the same. We wish you to know that you sow your love-gifts into this ministry, you are not only aiding Global Family Outreach Ministry, you are also co-laborer's with us as well! A VERY BIG Thank you to those of you who make sacrifice, and work so diligently to see the beautiful souls of both children and adults who now know Jesus Christ as Lord and Savior!
We are including here one photo for you to see the fruit of your labor, but you can see many more photos from each week's GFOM Poor Children's feeding programs, at our Global family Outreach Ministry, Facebook page.
Your financial love-gifts are making a big difference in the Kingdom of heaven. Thank you again to those who give. If you have never given a love-gift to co-labor with us, now is the perfect time What are you waiting for? ?. Go to this link http://beaheronow.net/donate.html and give from your heart
Thank you again so very much for those that have given in the past and thank you to those who will answer the call to partner with us to feed the physical and spiritually hungry each and every month.
God bless!
Pastor Paul Waldmiller-Director
Global Family Outreach Ministry