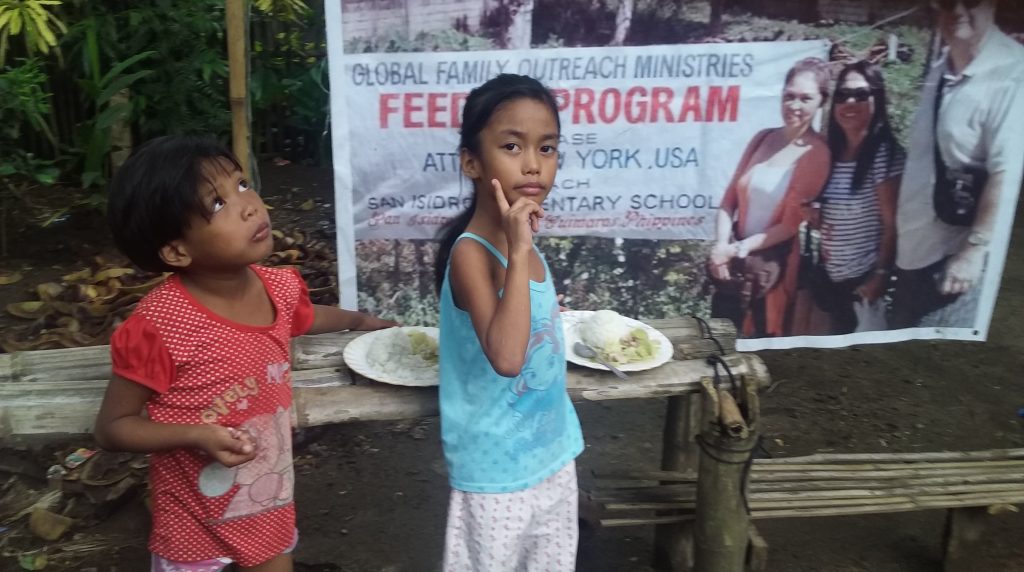 Global Family Outreach Ministry Monthly Newsletter-July 2019
Greetings Family and Friends of GFOM,
How Great and awesome is God!
We love to give you our monthly updates via our ministry newsletters!
During July, we've seen our two GFOM Poor Children's Feeding Programs become so successful, we are praying for a third! Over 50 professions of faith during July, 2019 by both children as well as adults that we are serving! That is real and Godly Fruit-Thank you Jesus.
We take a look around the world with so many tragedies occurring. We know that the Lord Jesus is still on the throne though, and He told us to stay involved in sharing His Gospel message until He returns for us, and this exactly what you are doing when you give your monthly gift to GFOM!
So when you sow your love-gifts into this ministry, you are not only aiding Global Family Outreach Ministry, you are also co-laborer's with us as well! Thank you to those of you who sacrifice and work so very hard to see the beautiful souls of both children and adults who now know Jesus Christ as Lord and Savior!
The confidence in their faith in Christ Jesus, is assured! Take another look at the photo above for yourself ?
Please be sure to give your love-gift today if you have not already. Go to this link http://beaheronow.net/donate.html and give from your heart
Thank you again so very much for those that have given in the past and thank you to those who will answer the call to partner with us to feed the physical and spiritually hungry each and every month.
God bless!
Pastor Paul Waldmiller-Director
Global Family Outreach Ministry