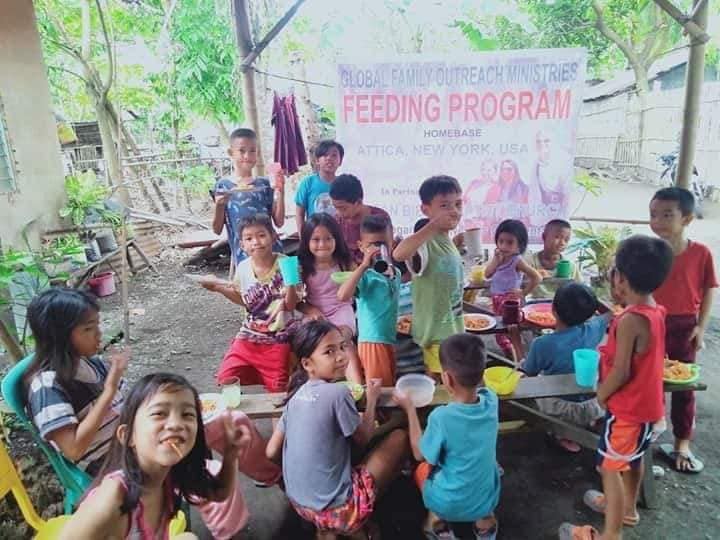 February 2020 Global Family Outreach Monthly Newsletter
Praise the Lord and greetings,
Thank you for taking the time to open and read our monthly newsletter. We are very excited to share with you our Four, that's right, 4 GFOM Poor Children's Feeding Programs now.
We are blessed to have one couple bless us to pay for one new and feeding program. It would be wonderful if we could have someone take on the responsibility to also "adopt" a feeding program through monthly giving. On average it costs approximately $65 every month to operate one feeding program. If you think about it, $65 is not a lot of money when you are talking about feeding 25 to 45 children four to 5 times per month.
The best part of course being involved and helping GFOM feed these children is that we do so both physically and spiritually. The children are required to attend a Bible lesson before they eat. That way they are fed God's word and get to know Jesus. Isn't that great? We believe it is!
Every month we place at least one photo here for you so that you can see just a glimpse of what we do. If you are eager to see more photos. Always feel free to join our Facebook group to see more photos. Usually we post 20 or more photos each and every week there.
Last month we were $65 short for feeding program expenditures. Unfortunately that will negatively impact out ability to feed all the children this month. It's not too late to help though! Please give your best love-gift right now to https://beaheronow.net/donate.html
God bless all who help!!
Rev. Paul P. Waldmiller-Director,
Global Family Outreach Ministry