Greetings family and friends of GFOM,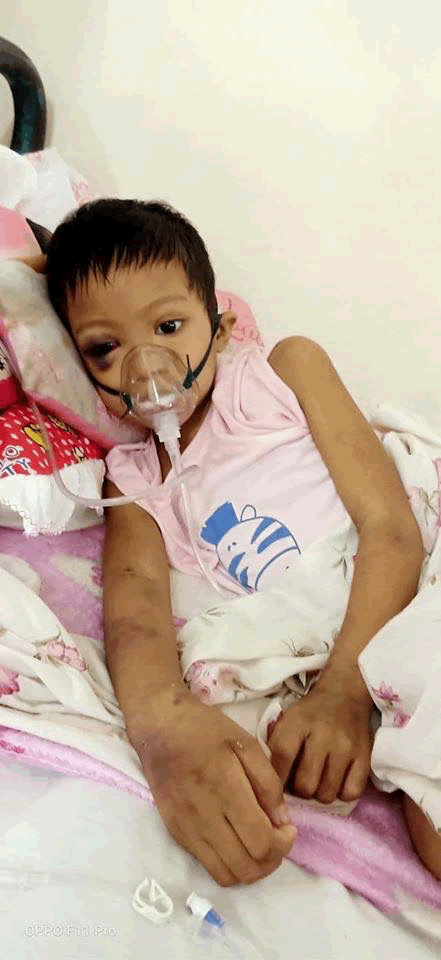 This month we come to you with a heavy, but blessed hearts.
I personally would like to share the story of Jene Cortez who just passed from Earth, unto Heaven.
Late last Fall, some of you who have financially gave to this Gospel-centered ministry, gave enough financial help to see a relatively small evangelistic outreach take place in a new area in which we were opening a new GFOM Poor Children's Feeding Program. Thank God for your faithfulness because little Jene and her entire family came to know Jesus Christ as Lord and Savior.
Although Jene was suffering from Leukemia, she had enough strength to come to Jesus as Savior and now is in the loving hands and arms of Jesus. Jene went home to the Lord on January 8, 2020. It has always been our solid and Biblical belief that it is necessary for every person come to know Jesus in a Biblical way. That is, the way Jesus Himself to come unto Him and we in the twelve years of ministry, have been faithful.
Little Jene is just one story of literally thousands of stories we could share about the work in which we are involved. The Bible states that each of us, you included who co-labor with us with your financial support, will receive crowns for our work for the Lord. Later in Heaven we will get to lay those crowns at the feet of Jesus. I cannot emphasize how grateful we here at GFOM are for you who have been part of this ministry and all we do for the Lord.
God is a merciful God and I for one, look forward to meeting little Jene in Heaven someday, but until then, there are millions of little girls and boys just like Jene who need to know Jesus as Lord and Savior. I am asking that in our end-times before the Lord is sure to return, that you give a little more, or perhaps give for the very first times to see more folks come to Jesus.
The Lord loves you and has a terrific plan for you, and all of us. We may not live long here on Earth, but will live forever with Jesus!
God bless you and please give your best love-gift today at this link…. https://beaheronow.net/donate.html
Rev. Paul Waldmiller-Director
Global Family Outreach Ministry