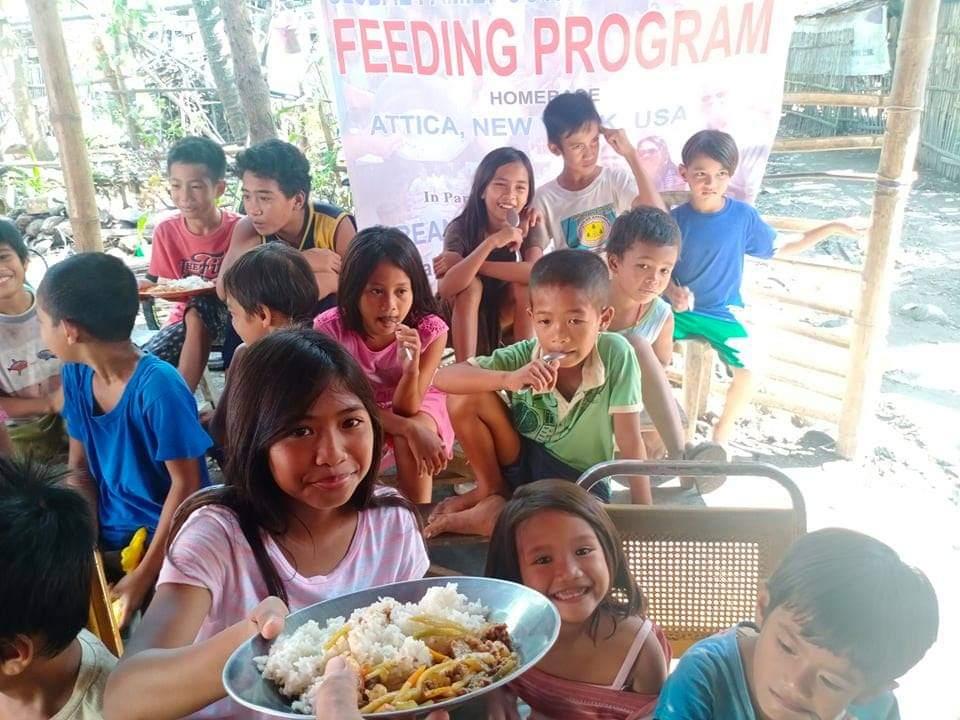 Global Family Outreach Ministry Monthly News Letter for November-2020
Greetings dear family, friends and supporters of Global Family Outreach Ministry, We pray that this newsletter finds you in good spirits and happy in the Lord.
We give all praise to the Lord Jesus for all we are able to accomplish together including feeding children with nutritious food and Jesus in the hearts of those we help. Your love gifts are a BIG reason why we are able to continue in the Lord's work and We cannot thank you enough for all you do as well!
In case you missed last month's newsletter, we are seeing an increase and number of children as well as their parents/relatives come to Christ, we are also seeing them water baptized as well. This is due once again, to all of your help through monthly and sustained monthly financial giving.
As we are writing this newsletter in very early December, we would like to remind you that all giving to GFOM is tax deductible for American Citizens. To take advantage of this IRS rule, please see your accountant of contact the IRS for information.
To all those receiving our newsletter, if you have never given, or haven't made a financial donation in a while, please remember to make a donation in any amount to our Poor Children's Feeding Program, that would very be helpful especially that we have fallen financially short during the month. Whenever sending your love gift, be sure to please indicate where you want your money to be placed. We have many programs.
As announced in last month's monthly newsletter, In 2021 we have no plans to slow down. We are already praying the Lord and His people would provide so we could open two more Global Family Outreach Ministry Poor Children's Feeding Programs. We have spoken with several individuals already in and outside the Philippines regarding starting at least one new GFOM Poor Children's Feeding Program early in 2021. Starting a new feeding program with our current stream of funding certainly looks impossible, but with the Lord, everything is possible, with and through Him. Please join with us in prayer and in financial giving.
Please make all donations at this link… https://gfom.org/index-5a.html
God bless all of you! We love you and pray that you stay safe and well in Jesus' Name!
Rev. Paul Waldmiller-Director,
Global Family Outreach Ministry